How to unzip and import digital planner to Goodnotes with IpadOS
I know we all excited about the new release of IpadOS this September. It has a bunch of new cool features, but the one I was really looking forward to is ability to unzip folders without additional apps.
In this post I'll show you how to download, unzip and import planners to Goodnotes 4 or Goodnotes 5 on your Ipad.
Let's get to it! :)
1. Let's take this planner for example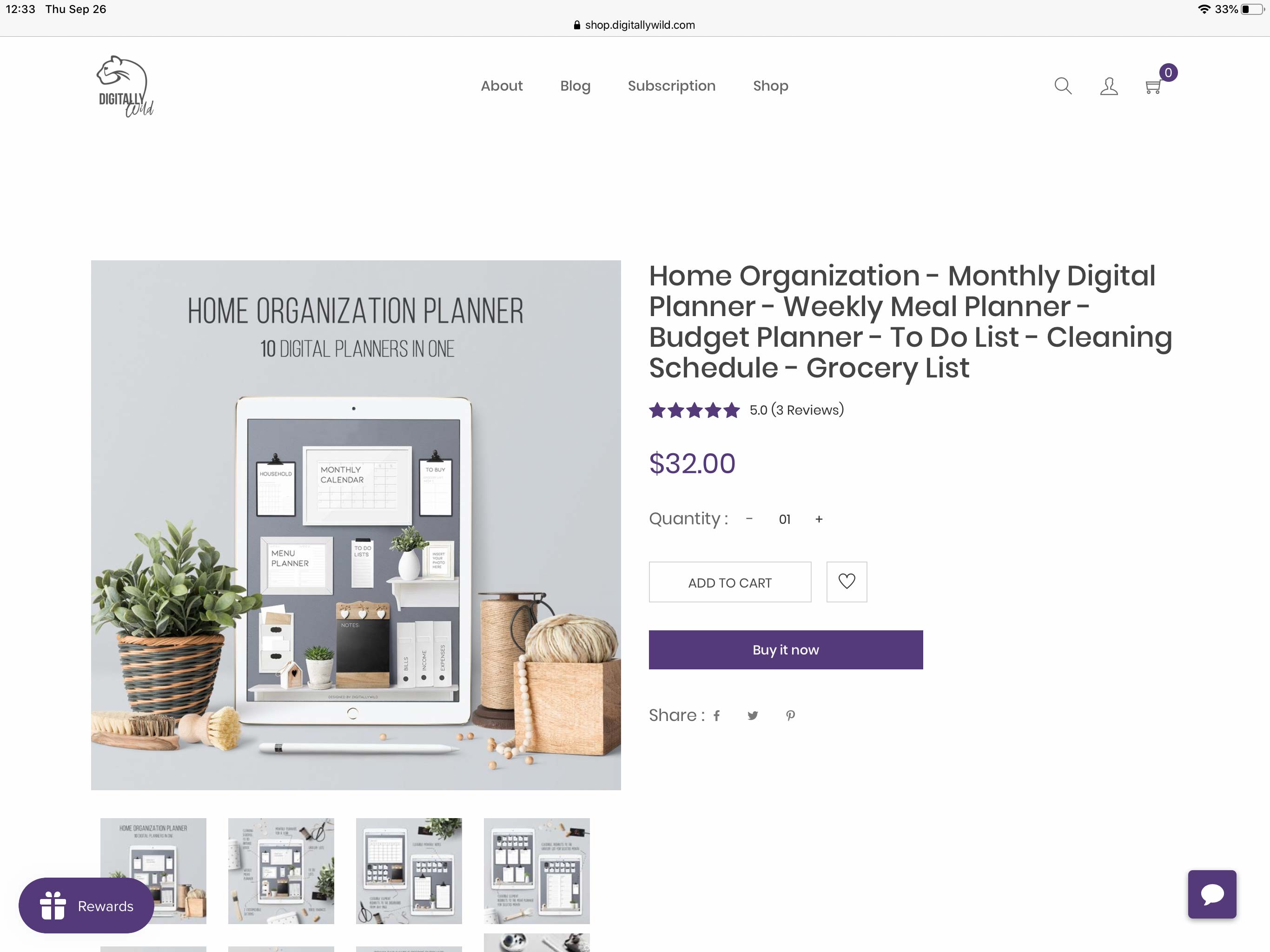 2. When you entered all the payment details, the Download button will appear. You can see that the file is zip archive.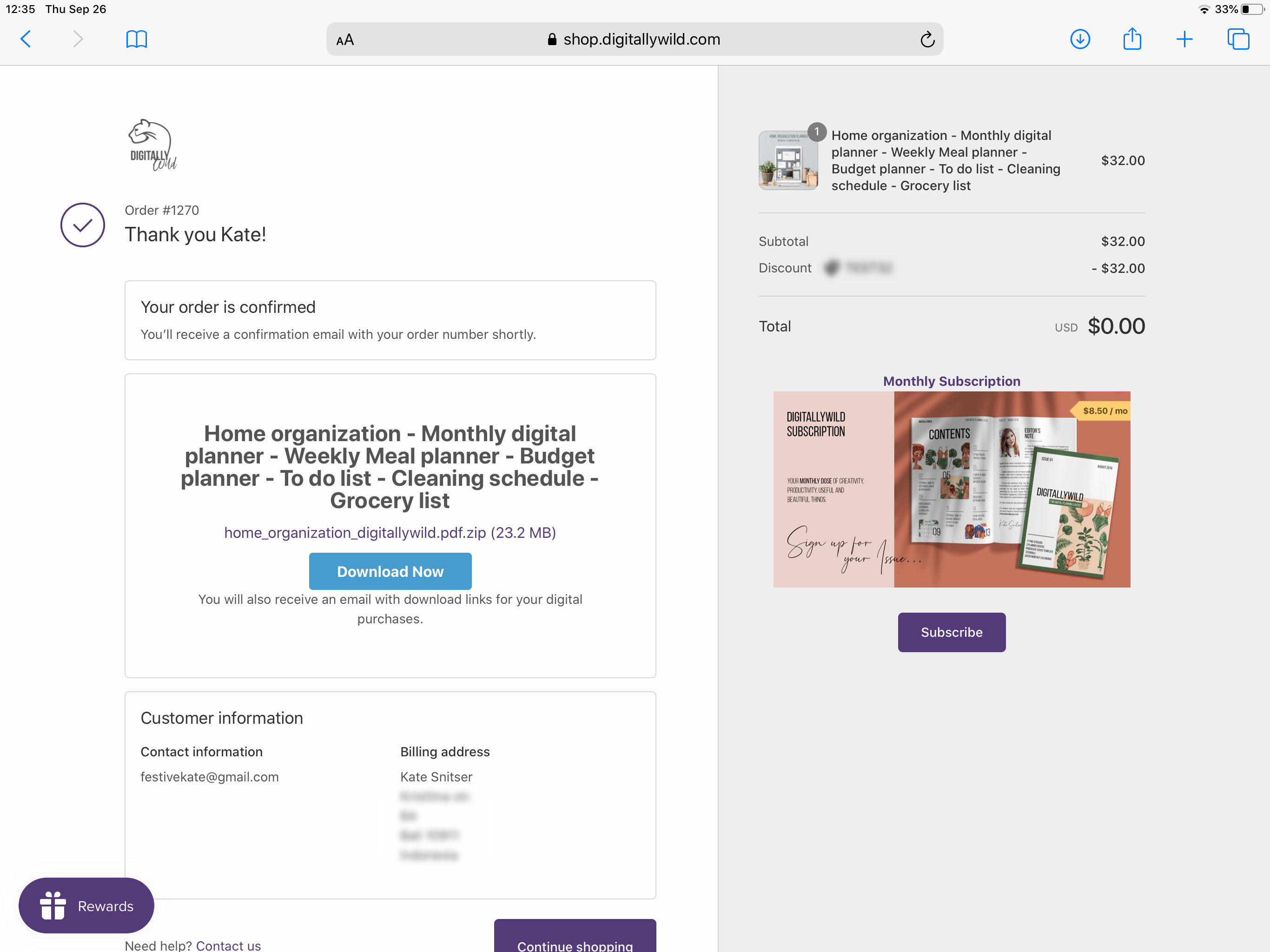 3. When you click on the download button, this window will appear:
4. Click Download. You'll see the download progress bar at the top menu of your browser.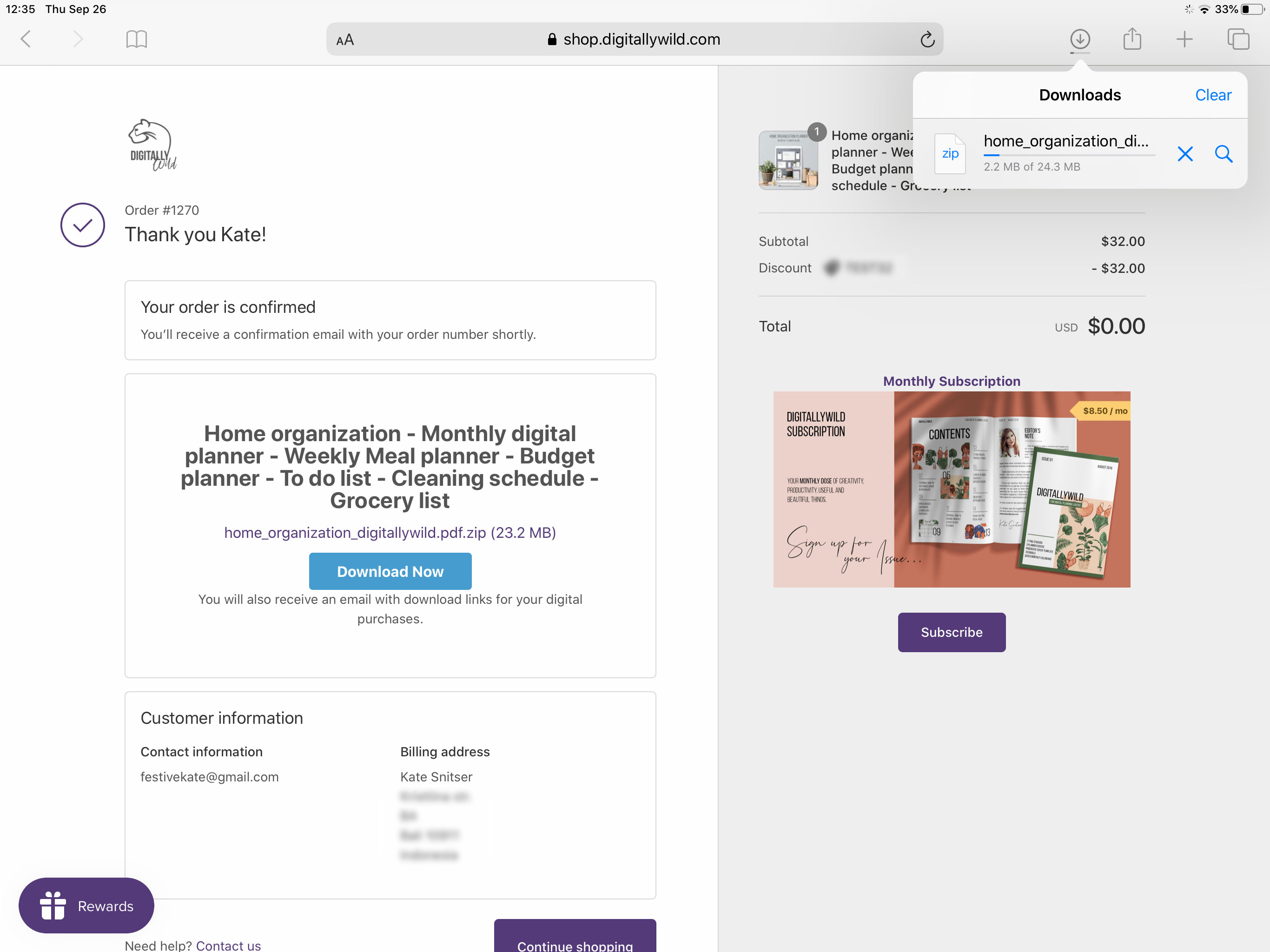 5. When download is complete, click on the file. It'll automatically open in your Files app. (the first file, "home_organization_digitallywild")
6. Click on the downloaded zip file with planner. It'll automatically unzip and appear in your Files app - Downloads. How cool is that? :)
7. Now just click on the planner pdf and select Export option - Open in Goodnotes. Done :)
If you are purchasing from Etsy shop.
Etsy allows to add only files less then 20 MB and only 5 attachments. That's why I often use Dropbox as file sharing service.
1. When the planner is more then 20 MB size, I include pdf with download link (like this one below)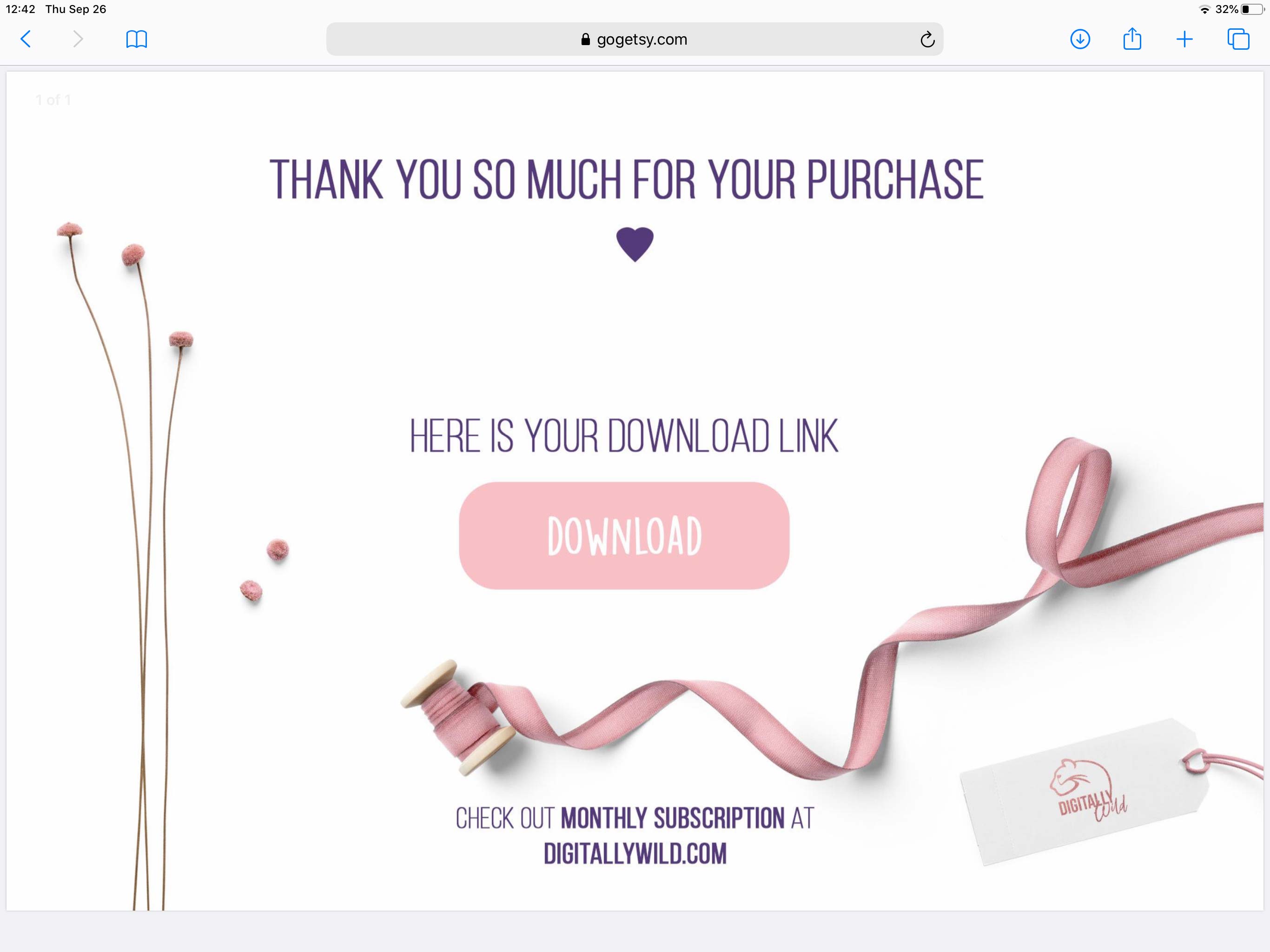 2. Click on the Download button. The folder will open in Dropbox.
3. From here, it is very straight forward to download and import the planner to Goodnotes. Click on the planner pdf.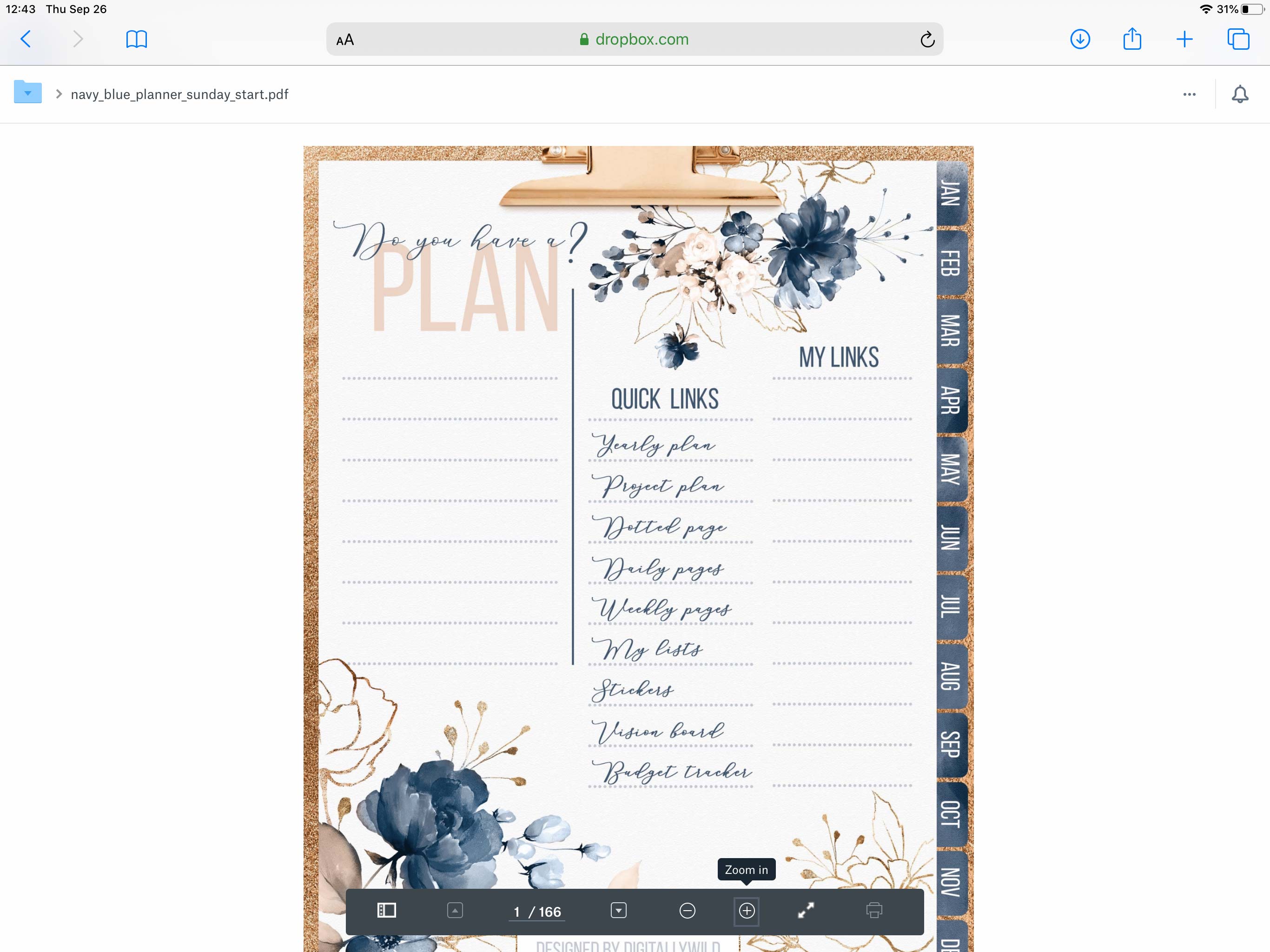 4. Select Open in Goodnotes from Export options.
Very short, but hopefully helpfull giude. Let me know in the comments if you have questions. :)
Talk to you soon,
Kate