Content planning for digital creators
Whether you're just starting your business selling digital products or you already have a successful shop, it's always a good idea to create or revisit your content marketing plan.
For these of you who new in this, don't be intimidated by it. It might sound scary "content marketing plan", but it's not, promise :)
You know of course that when you are running a shop, you need traffic to get sales. In order to receive this traffic, you need to create a related content for the products you sell.
1. What content formats will you focus on?
First step is to determine about which content format you feel passionate about. Do you like to write blog posts, record video or create images for Insta and Pinterest? Select the format you are excited about most and focus on that first.
2. Who is your audience and how you'll help them to solve their problems?
Second step is to think about who will be reading your content and what problem will you be solving for your audience? Ideally, your product will solve the problem you know your customers have. Like digital planners for example, help people to be more organized and productive. They combine best of two worlds: paper and digital with all benefits of both. With digital planners you have more functionality, better organization and easier portability + you can write down your plans and thoughts by hand with Apple Pencil.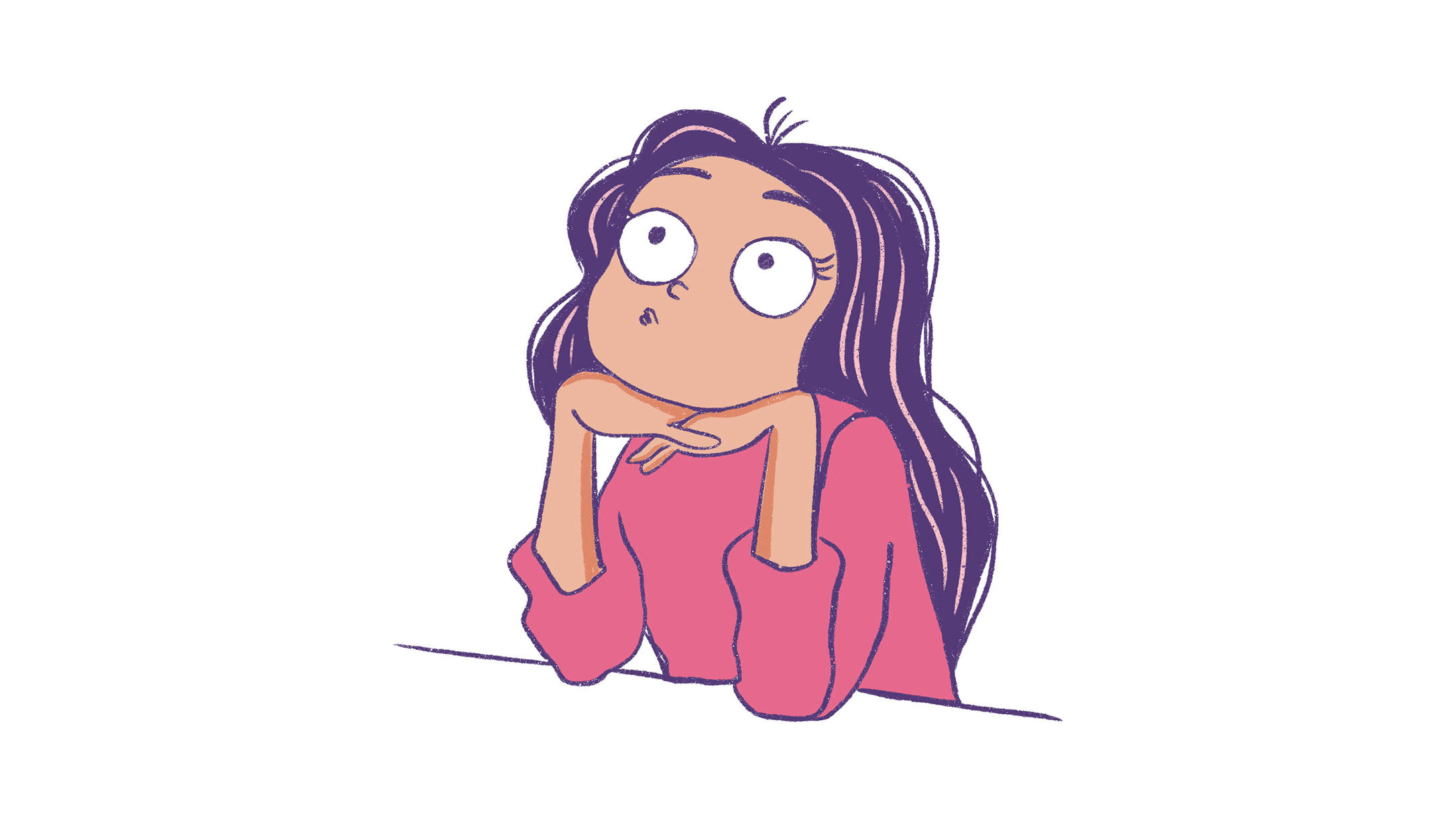 3. To which channels will you share your content?
Just as with deciding on your preferred content format, choose the channels you'll share your content to. These channels can be: Instagram, Pinterest, Youtube, Facebook, Twitter, guest posts. I also have Slack channel for my community to engage in, where I share latests updates and content.

4. How will you manage content creation and publication?
Now that's an interesting question and a real head scratcher for me :) When I started my e-commerce business 3 years ago, I didn't have any content marketing strategy. I started with Etsy, Pinterest and Instagram. Occasionally posting there from time to time and not thinking about questions above. Of course, as expected, my first year was slow and not as profitable as I wanted it to be :) In second year, I started to do my research, opened shop outside Etsy (best decision I ever made) and things started to turn around.
Now, I have my preferred content formats and channels I regularly post to. But, the problem is how to keep everything organized, consistent and track the progress?
Being a huge digital planner lover, of course, I designed a planner that helps to solve this problem.
In addition to my regular day to day planner, I use Content planner. It's just for that - Content planning and tracking.
It has an editorial calendar for each month with quick links to detailed content planning pages. With daily content planning, you can bring your A game and be consistent with posting schedule.
From each day, tap on "Blog", "Socials", "Product" or "Other" and be instantly redirected to the page for that specific content. Also, to make things easier and even more visual, below the calendar there are fields for color coding. You can assign different Highlighter color for each channel you'll be sharing to.
The color code system is awesome, really. It helps to see whole content schedule month in a glance and determine where there is a blank space to fill in. You can also see how many products, blog posts was created during the month and which area needs more attention.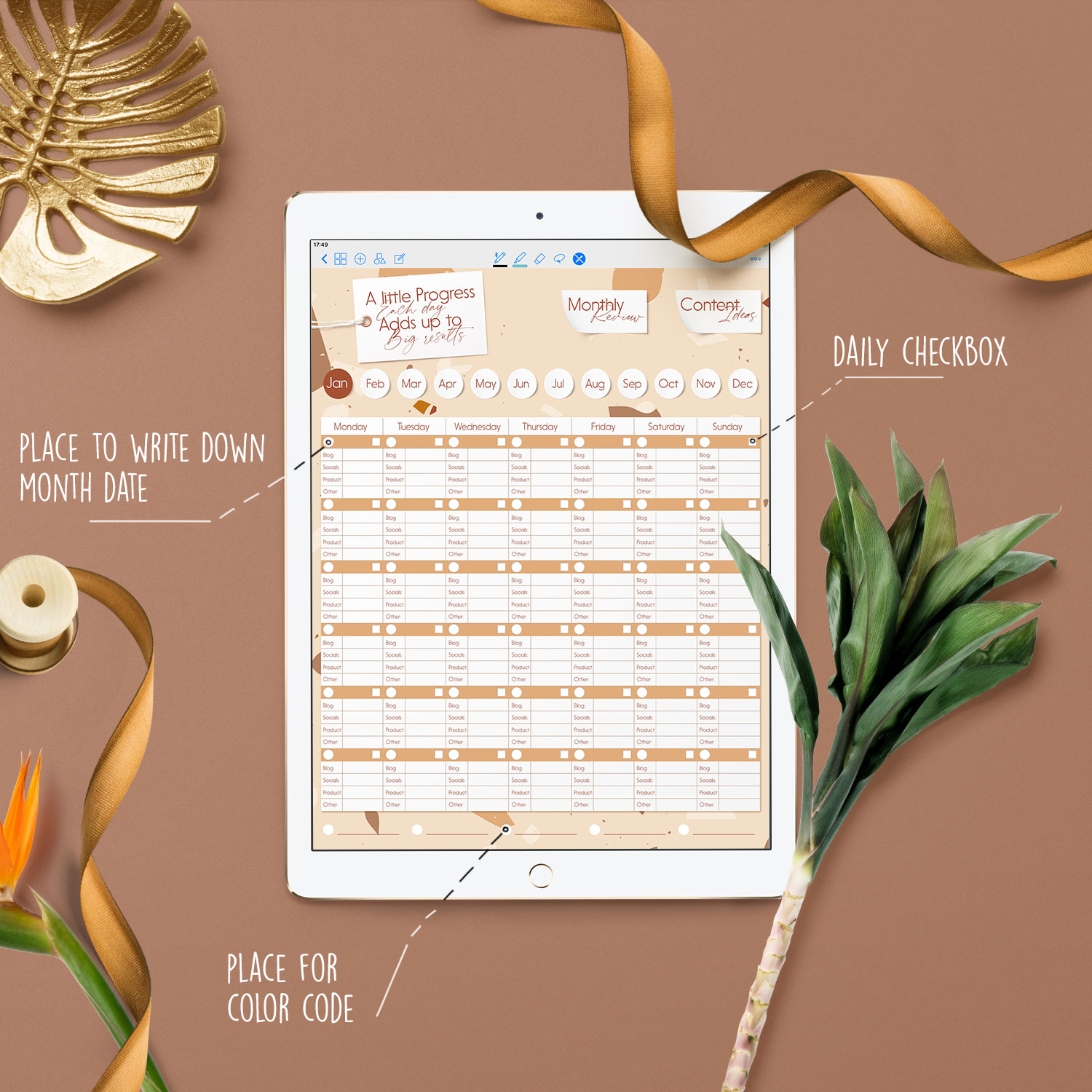 From editorial calendar you get a quick access to Content ideas for that month. At the begging of the month or when you got an idea, jump to that page and write it all down. It's divided on weeks and have checkbox on the right. Below, you can color code as in the editorial calendar to easily identify content format: product, post, video or image.
Each page of this planner serves a specific role and helps to organize and schedule content, creating in a way content marketing plan.
5. Track and analyze how your content is working
It's important to track your progress and see which content works best. This will help to understand what topics are more popular and of which content to create more. Analyzing channels you share content to is also a MUST, because you can focus more on the channel that performs best.
By the end of each month, write down titles of the content created. At the tables top there is an empty space to write metrics for tracking and analyze. For blog posts these might be: page views, shares, clicks. For Product: unique views, sales. For Social media: views, shares, clicks etc.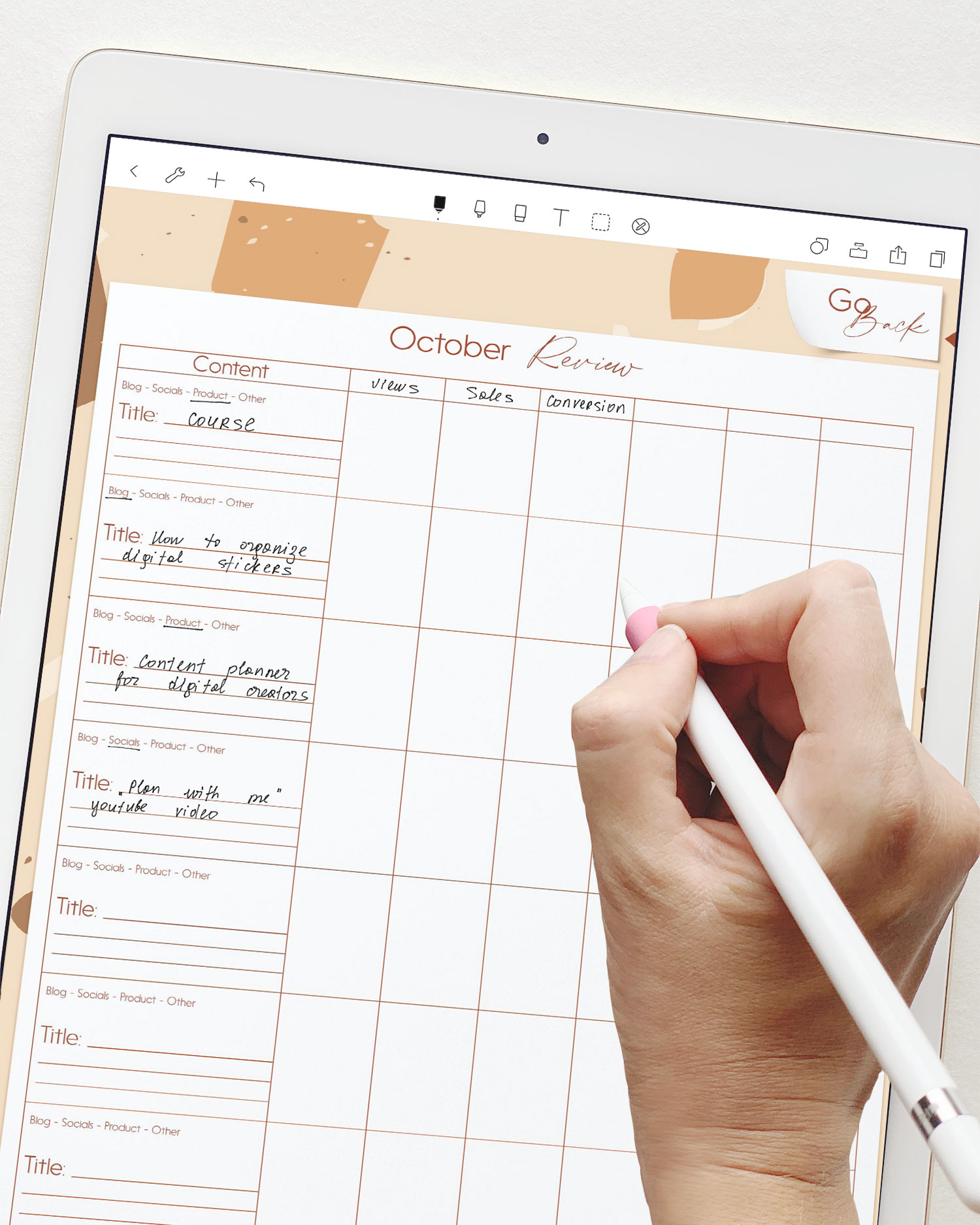 Quick video tour of Content planner:
Hope this post helped and inspired to start planning your next content. As with all habits, planning takes time to get used to. But once you do, you'll see how easy it becomes to run your biz and actually have fun creating content and tell people about your brand.
Talk to you soon,
Kate