An inside look into my travel journal: 2 months - 5 European countries
It's been an awesome 2 months of travel through Europe and quite a change from my 10 months of Asia travels. After a while of traveling to Asia, you really need a change of scenery 😃 So we decided that Europe will be a good change indeed.
In this post, I'll share with you my travel journal spreads along with some tips for traveling in Europe that I discovered. It was my first long travel session through Europe. Before, I did short runs for it: a week or two maximum. This time it was quite a marathon - 5 countries and 9 cities altogether. We also had the luxury to stay longer in some places to really experience the culture and local way of living.
The first page of the travel journal - is the itinerary:
Budapest
I was in Budapest one time before, but it was a bus tour and just for one short day. Didn't see much of it as you can imagine. This time, we had one week to explore the city. And I was surprised to find out how cool this city is!
Our Airbnb was in a quiet area, in the old building. In the morning we were greeted by twitting of the birds and opera singer neighbor, who started her day by singing away 😃
Found so many delicious vegetarian options and cafes, with great offers for lunch and the best Vegan ice cream in my life.
Best vegan and natural ice cream
We also rented bikes and explored the city a little bit. It's so bike friendly. And, being fans of Marvel, we couldn't resist going to the movies afterward.
Ljubljana, Slovenia.
There is a direct train Budapest - Ljubljana, which takes about 8 hours. The train is old, but still in very good shape and clean. Also, if you are going to take it, keep in mind that there is no cafe/restaurant and no one sells any water or snacks on the train. So be sure to get your provision before boarding. 😃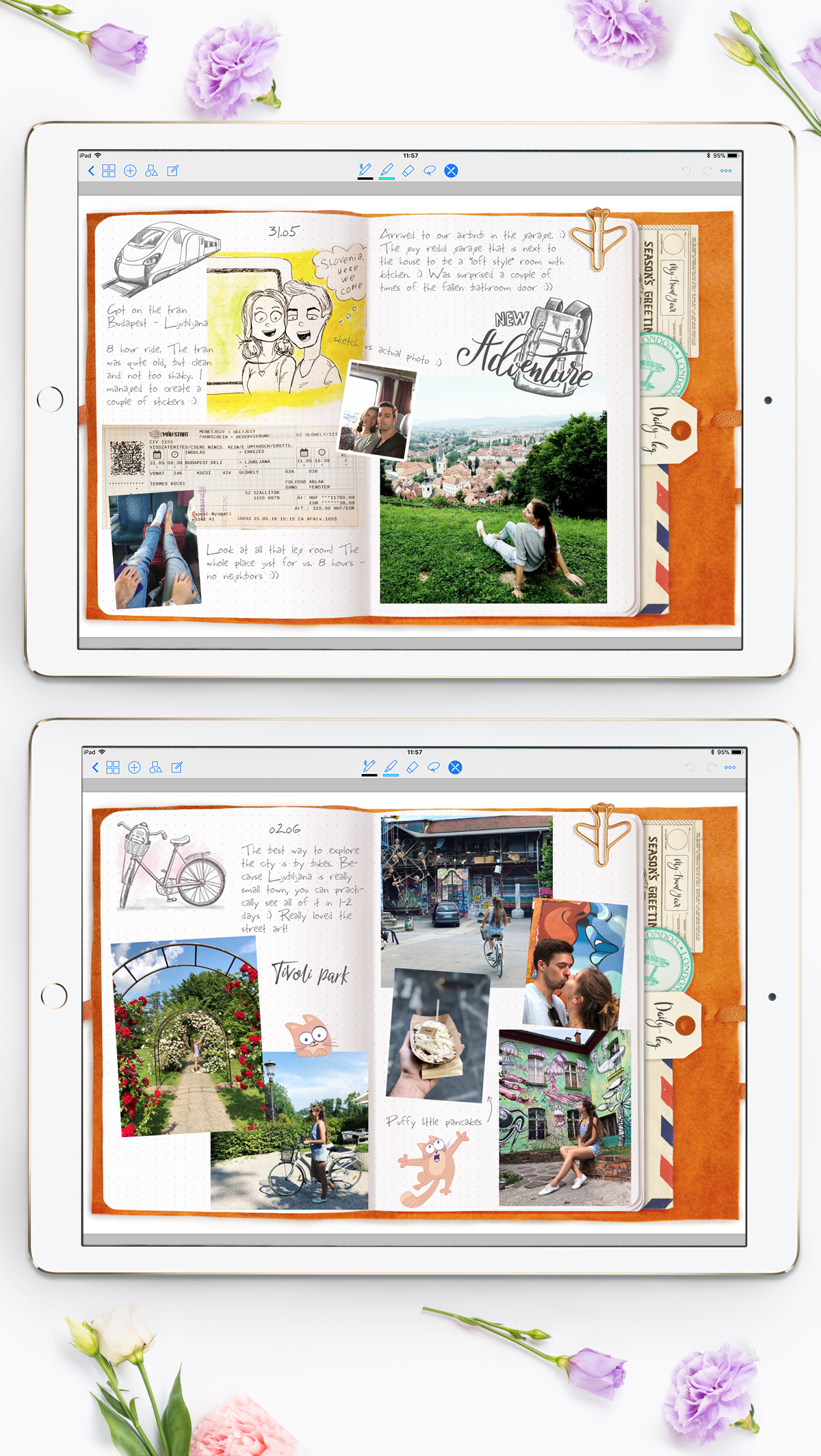 Ljubljana is also very bike friendly (as a Budapest) plus it's very small. So you can explore the whole city pretty much in a couple of days.
Take a day trip to Lake Bled if in Ljublana. It's just stunning. You can get the tickets at the central bus station, the ride is about 1 hour.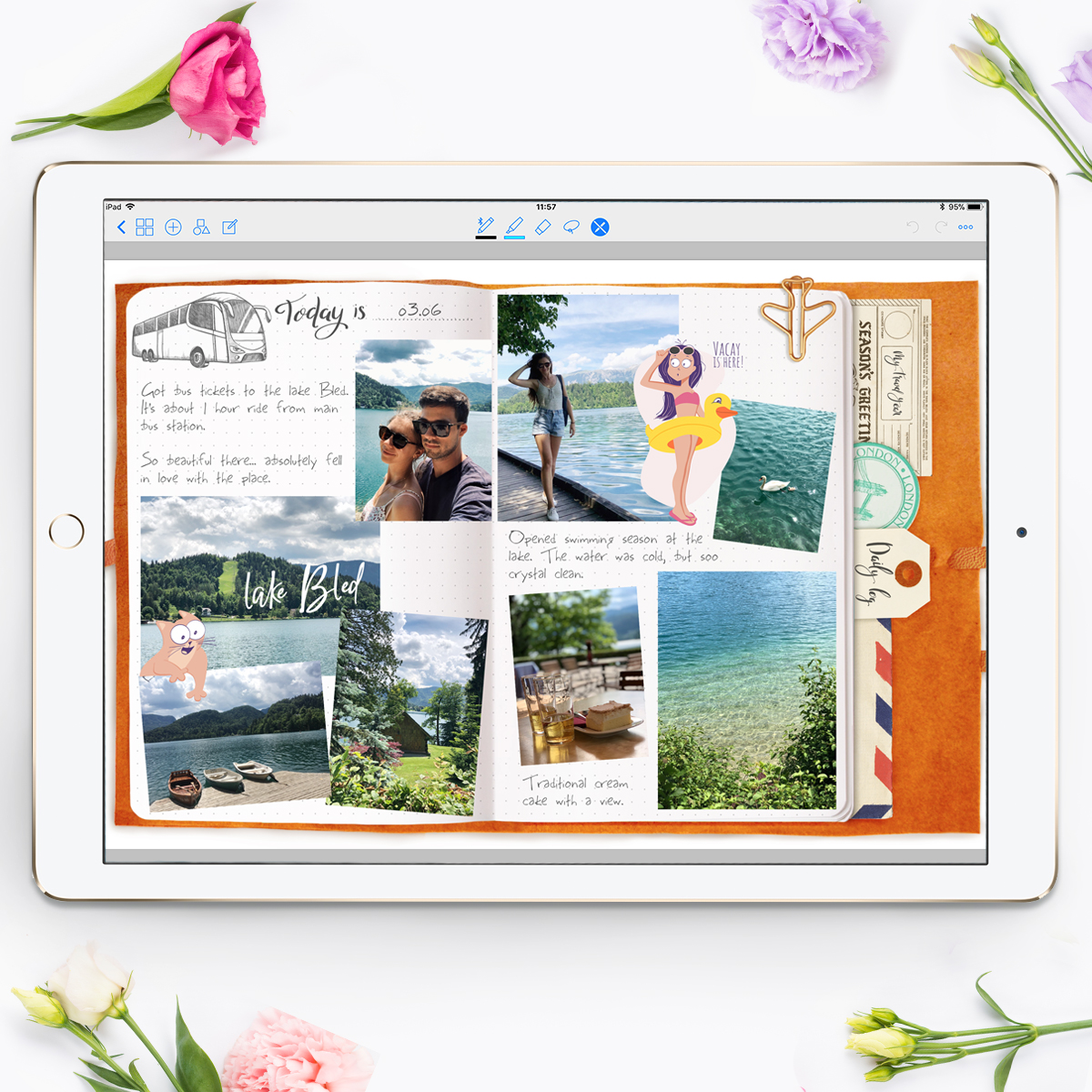 We also visited Piran, the south city. To get there, we booked train tickets to Koper and from there a bus to Piran. Decided to get the return tickets as well and that's where the fun part started. After a great day in this small city, we arrived back to Koper train station, being sure that we are going to come back by train as well. At the time of arrival - there is no train. We are standing at the platform 1 of 2 with a printed sign Koper - Ljubljana. After 20 minutes of no-show, we got suspicious and found information office. Well, it turns out that we had bus tickets back to Ljubljana. No one told us when we bought the tickets so you can imagine our surprise. Lady at the info office told us, that the bus already left and that the next one will be at 05:30 in the morning. We asked, of course, if there is another way to get to the Ljubljana, any other train or bus and she's like "no", "nothing". I was close to tears at that moment when Max found the bus on Google maps that were about to leave in 5 minutes. 😃 We got on that last bus and it turned out to be the most picturesque road in my life 😃 We were riding through the center of the mountain villages and from both sides, there were pine-tree forest and mountains, the sunset was amazing there and after sunset, the clouds got really low and enveloped the mountains. It was out of the world scenery - so beautiful.
Ljubljana - Venice.
There is a Flixbus from Ljubljana to Venice, which is about 4-hour drive. We bought tickets beforehand on the flixbus website. There is no seat number, so there is quite a chaos and no queue when boarding the bus. Otherwise, very enjoyable journey.
Venice - well, Venice is just beautiful. I can't find the right words to describe it. Was so impressed.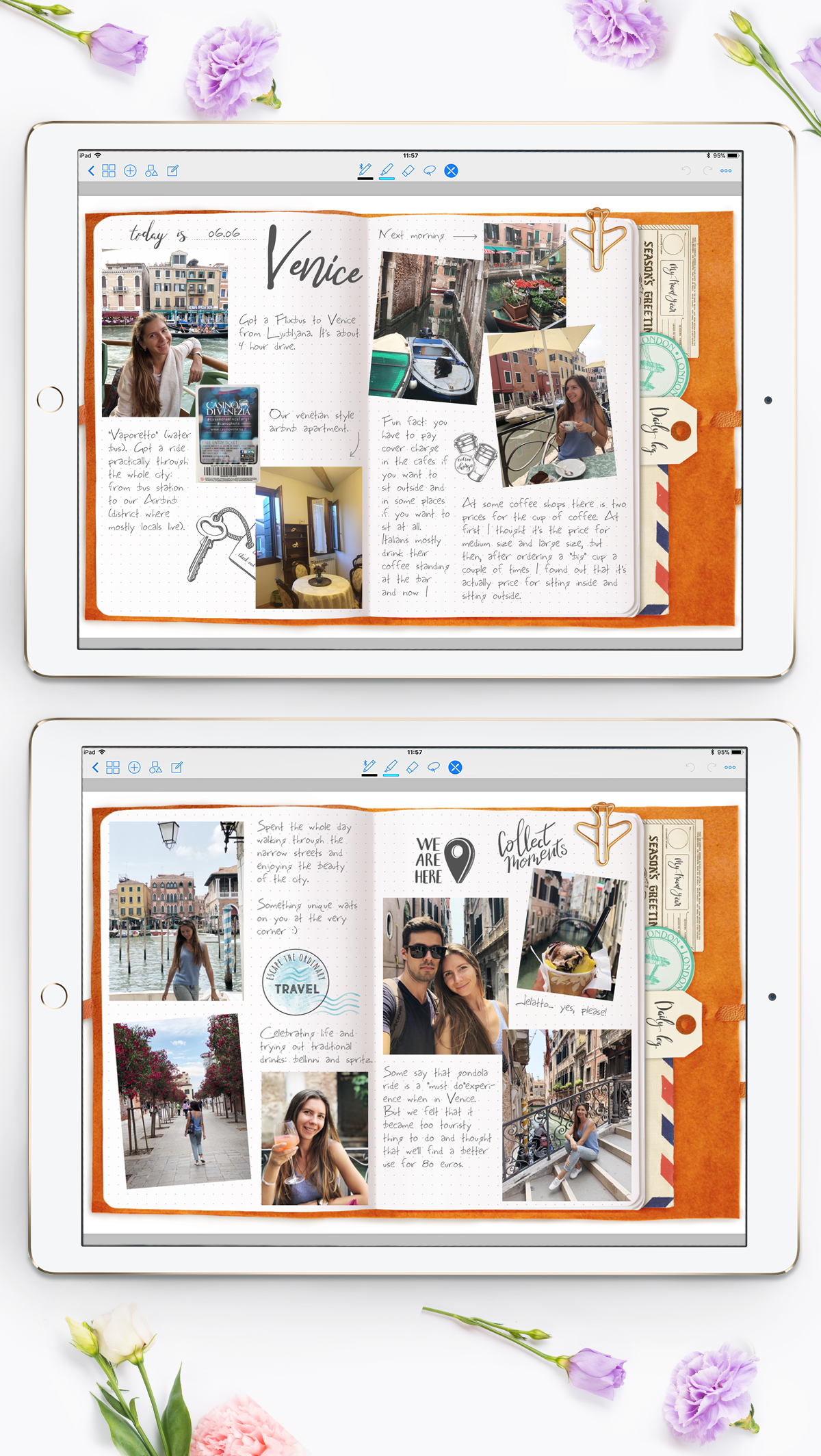 Fun fact about Italy: you have to pay a surcharge in the cafes if you want to sit outside and in some places if you want to sit at all. Italians mostly drink their coffee standing at the bar and now I know why :)
At some coffee shops, there are two prices for the cup of coffee. At first, I thought it's the price for the medium size and large size, but then, after ordering a "big" cup a couple of times I found out that it's actually the price for sitting inside and sitting outside.
Next stop: Bergamo.
Small, cozy town which is about 3-hour train ride from Venice. We stayed there for 5 days, just catching up on some work.
I also wanted to visit Lake Como, because I've heard that it's really beautiful. And well, it is, but lake Bled is still the winner for me. Bergamo is conveniently located from the Lake in 1,5-hour train ride. We celebrated our wedding anniversary on the lake, which was very romantic.
Rome
There is a direct train from Milan to Rome with no stops at all. It covers half the country in under 3 hours and the train is super modern. I did some sketching and journaling on the road.
Rome is nice but felt too touristy. Maybe it's just That time of the year.
Spain
It was a very quick and short acquaintance with a Barcelona. We spent in total two full days there, but really loved the vibe of this beach city. Very modern developed city with unique architecture. Definitely, need to come back there for a week or two to get to know Barcelona more.
We spent a week at Calella, a small city in a 1-hour train ride from Barcelona.
It has everything you might need to spend a nice holiday: beautiful long beach, the huge supermarket, old town, shops, and cafes. The water was cold tho at the end of June, I got in only two times during that week :)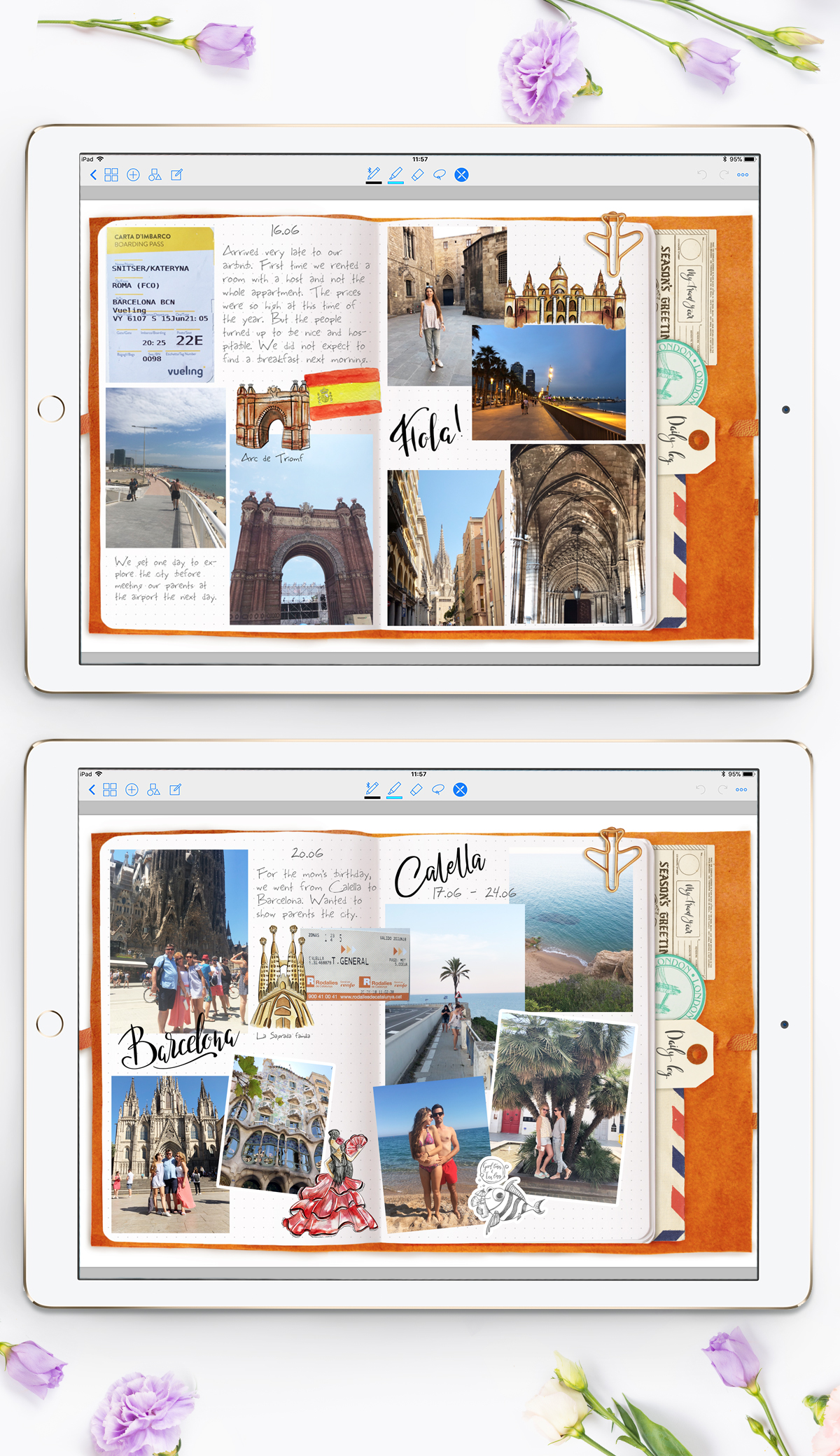 Gran Canaria
Spent almost two weeks on the island. We lived in Las Palmas, which is a short ride from the airport.
Developed island with huge shopping malls outside the city and a couple of big ones inside. The transport system is very convenient. You can buy a transportation card for 8,50 euro and it'll get you 10 bus rides in the city. There is also "Global" buses, which are going throughout the island.
Most of the locals don't speak English, so we had a couple of funny situations trying to explain what we want in cafes 😃
If you are planning a trip to Maspalomas dunes, be prepared to find a lot of nudist people on the beaches around dunes. We were shocked, to be honest. 😃 And, we kinda had to walk about 2 km along the beach to the nearest exit. Because of the hot sand, I couldn't take a shortcut across the dunes (and the sand is SUPER hot). So just keep this in mind and do not bring faint-hearted with you. 😃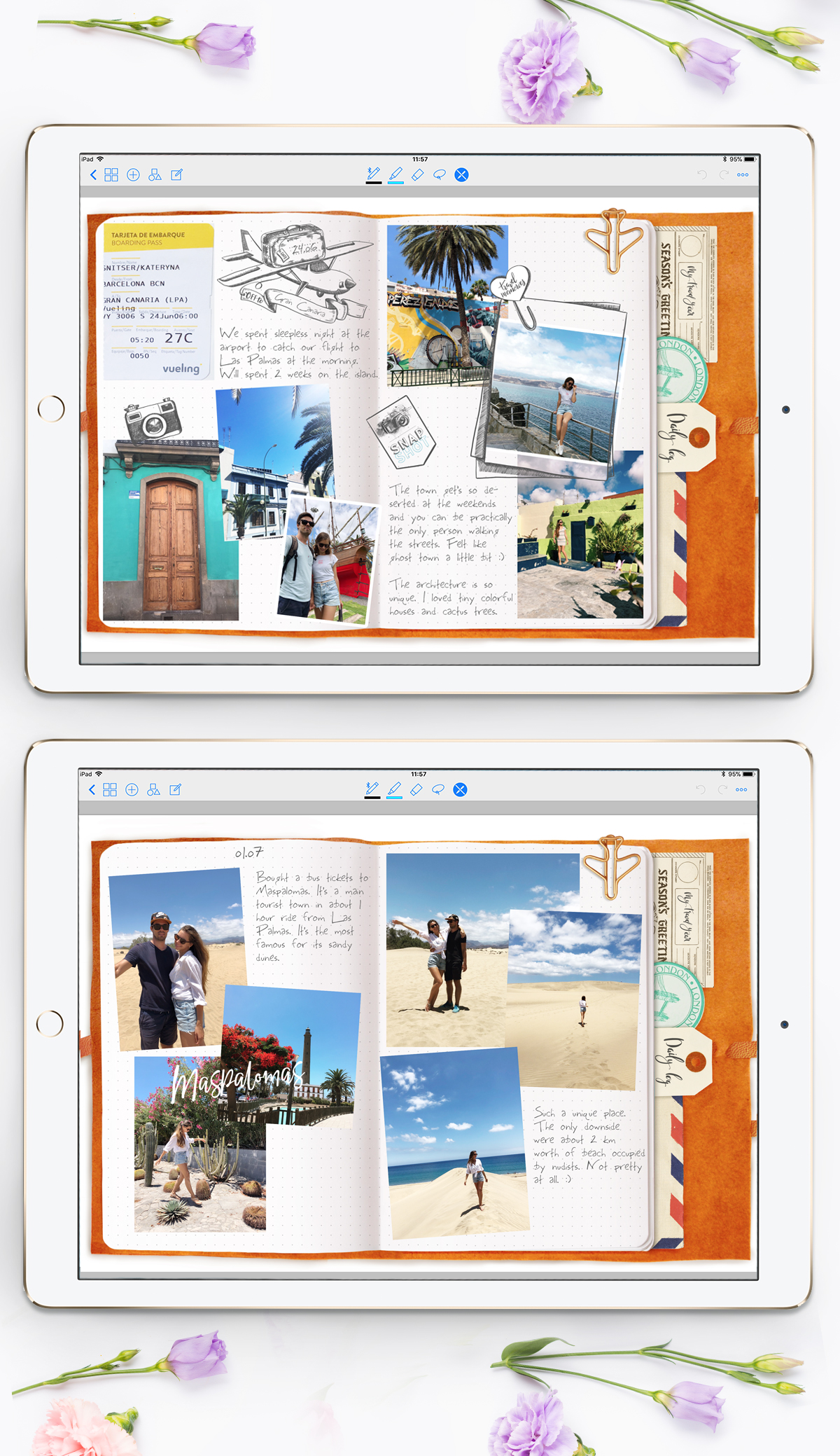 Berlin
Berlin has so much to offer. I didn't expect much to be honest and didn't know a lot about the city except its sad war history.
So for me, it was a revelation to find out that it's such a creative city. There is a hipster district not far from Alexanderplatz with a lot of cool cafes, designer shops, and art exhibitions. People are free and open.
Interesting fact about Berlin metro system: there are no turnstiles at the entrance and at the exit. You can freely walk in and out without the ticket. BUT! I've read on the forums that occasionally there is a ticket check inside the coach. Authorized personnel can ask you for a ticket and if you don't have one, you'll have to pay about 40 euro fine. We were riding a metro for 5 days and never saw any checks, but you can never know, so we always had a ticket with us. 😃
Thank you for reading this far. I'd love to know about your experience in any of those countries. What you liked, what not? Let me know in comments.
Talk to you soon,
Kate.